Description
LoChamp TBLM series pulse dust filter belongs to bag-type and high-pressure inverse spray dust collector, widely used for dust collecting and recycling use in grain, feed processing, machinery manufacturing and cement field etc.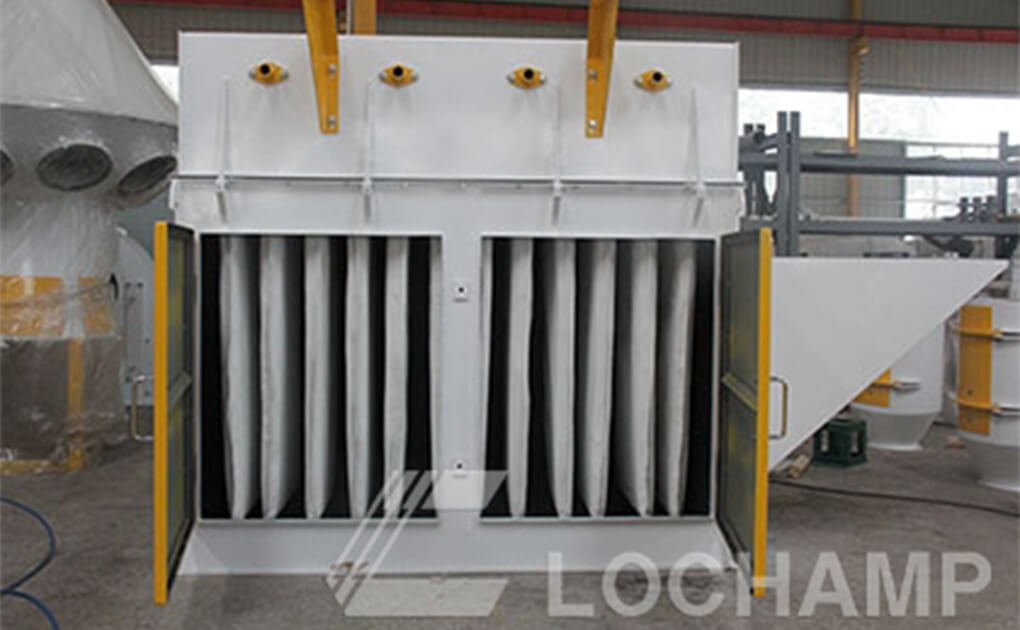 Features
1. Adopt TDFK type high pressure solenoid valve, increase air blowing, good dust removal effect; air inlet
is above ash hopper which avoids the dust air scour bag directly, improve the use life of the bag.
2. Adopt bags' fast loading and unloading mechanism patent technology. The upper space can reduce 1.5 meters height; when open the door, we can quickly remove the filter bag one by one.
3. The unique blowing device,using open remove type bag structure,easy to repair.
4. The filter area of each bag is 1 m2 which can greatly reduce cover area.
Parameters
| | | | | |
| --- | --- | --- | --- | --- |
| Model | Power(kw) | Air volume(m3/h) | Motor series | Size(mm) |
| TBLM4Y | 1.1 | 2100-3200 | 2 | 1056×745×1314 |
| TBLM36Y | / | 4320-8640 | / | 1712.5×1590×2550 |
| TBLM48Y | / | 5400-10800 | / | 1990×1712.5×2550 |
| TBLM4 | 1.5 | 360-720 | 2 | 885×1246×1755.5 |
| TBLM9 | 2.2 | 1080-2160 | 2 | 932×1905×1756 |
| TBLM12 | 3 | 1440-2880 | 2 | 857×2315×1756 |