Description
A kind of sophisticated mill feeding device, suitable for different kinds of granular materials, powder feeding device. Use Inverter to control feed speed, keep grinder at full load conditions, reducing energy consumption.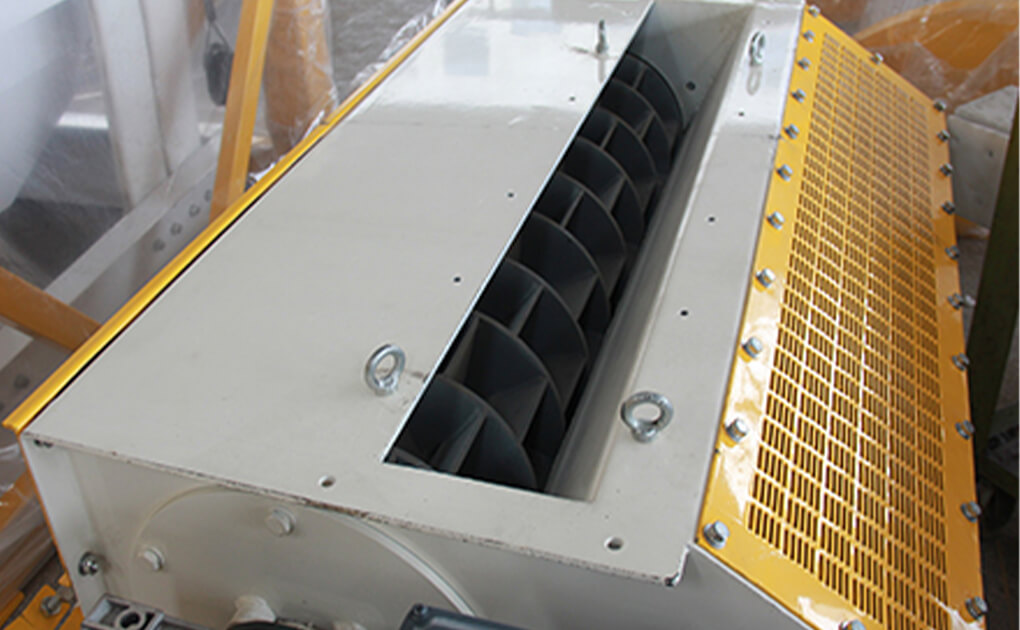 Features
1. Set iron removal unit near the outlet, to guarantee the mill to provide clean materials.
2. Bias inlet, cylinder with hard materials can automatically be backed down to avoid material stucking in the blades and casing-wall which may cause damage to the rotor.
3. Uniform feed outlet length, guarantees width direction for feed grinder even maximizes mill efficiency, extends the life of hammer mill.
4. Suitable for different kinds of granular materials,Inverter control feed speed,Maximize mill efficiency.
Parameters
| | | | | | | |
| --- | --- | --- | --- | --- | --- | --- |
| Model | Power(kw) | Capacity     (m3/h) | Motor series | Gear ratio | Size(mm) | Speed(r/min) |
| TWLY25×40 | 1.1 | 11.5-19.2 | 4 | 60 | 797×756.5×570 | 15-25 |
| TWLY25×60 | 1.1 | 17.3-28.8 | 4 | 60 | 797×756.5×570 | 15-25 |
| TWLY25×80 | 1.5 | 25.7-37.2 | 4 | 60 | 794×1156.5×570 | 15-25 |
| TWLY25×100 | 1.5 | 28.5-47.6 | 4 | 60 | 794×1356×570 | 15-25 |
| TWLY25×60 | 1.1×2 | 55-100 | 4 | 40 | / | 21-36 |